Are you looking for?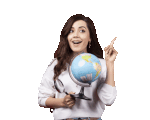 About
Malaysia
The official and national language in Malaysia is Malay, or Bahasa Malaysia, and is "the basis for national integration."However, the Government of Malaysia recognized the importance of English as an international language and added that "measures will be taken to ensure that English is taught as a strong second.
The Education System

in Malaysia

The Malaysian school system is structured around optional kindergarten, compulsory primary school followed by secondary, post secondary and university education. Optional kindergarten is for children aged 3 to 6. There are only some government run kindergartens in Malaysia and many of them are run privately.
Why do International students
choose Malaysia
While tuition prices are course-dependent, upon the qualifiation studying in Malaysia allows one to receive almost the same quality of education is compared with other more developed countries. Malaysia is also an affordable country to live in the country.
Cost of studying

in Malaysia
| Level of Education | Tuition Fee (in MYR, Per Year) |
| --- | --- |
| Undergraduate Programs | 25,000 to 60,000 |
| Graduate Programs | 30, 000 to 45,000 |
| Diploma Programs | 20,000 to 30,000 |
Best Courses

to study in Malaysia
Some of the most sought after courses that international students in Malaysia take up include
Accounting and Finance
Art and Design
Business Management
Engineering
Medicine
Mass communication
Hospitality and Tourism
The Budget
for study in Malaysia
Part of leaving home to study abroad is to manage your finances have adequate funds for your A plan, even if it's just a rough budget, will help you cover all your basic necessities and medical emergencies.
Cost of living

in Malaysia
| Particulars | cost |
| --- | --- |
| Rent | RM21467 –RM2823 |
| Transport | RM99.00  |
| Hospital | RM50 to RM100 |
| Food | RM783 |